Call To Schedule Your Appointment
Click To Schedule Your Appointment
VIN Verification in San Bernardino County
Getting your new vehicle identification number verified does not always have to be a complicated and lengthy process. Residents in San Bernardino have options when it comes to this. Quick VIN Verification makes it easy for you to get quick verifications for your licensed vehicle. Contact us or visit our business website if you are in need of our services.
Did you know that you do not have to go to the Department of Motor Vehicles in San Bernardino, San Diego, or Los Angeles to fulfill your registration & titling requirements? The communities listed below may utilize alternative methods for their verifications. We are certain that you do not consider that it may be a beautiful drive to get to the DMV's offices. In fact, many people may see red lights when they think of this. This is where we come into the picture if you are in San Bernardino County or surrounding counties, such as the Ventura counties. It is time to find services that work for your benefit and convenience.
What is a VIN verification?
First, let's address what is a VIN (vehicle identification number): A VIN is a unique number assigned to your motor vehicle which distinguishes your car, truck, trailer, or motorcycle from others. No other vehicle should have a VIN that is exactly like another vehicle. It is a vital process in San Bernardino and various other counties, such as Orange County, as it helps to prevent theft, fraud or honest mistakes in the registration of a vehicle.
A VIN verification is a requirement that the California DMV has for vehicles that are coming in from another state or another country. They are physical inspections of your motor vehicle . VIN Verifications are NOT  a report of the vehicle's history, such as a Carfax report or other types of history reports such as an NMVTIS report. They are a physical inspection of the vehicle, including the VIN, model, type, make, mileage, year, and GVWR.
Generally speaking, vehicles that require verification are:
A motor vehicle without a California DMV record.
Out of state or foreign vehicles.
Motors with a changed body configuration that require a new body type model.
Below are some photos of customer vehicles that we verified in the past. There are a variety of motorcycles, cars, trailers and truck tractors that we see every day.
When Do You Need to Get VIN Verifications Done in San Bernardino, San Diego?
This procedure may seem pointless to many people, but these services have a purpose. Verifiers must conduct this business service when:
The vehicle is coming to California from another country or state.
A brand new vehicle has been bought from a manufacturer both in and out of California.
You have converted the body type model of the vehicle. This change has to be communicated to the DMV, which is going to require registration of the change. There are times when an insurance company needs details of the difference too.
The California DMV needs to confirm that you have physical possession of the vehicle.
A correction of the year on your title needs to be performed.
You need to correct the vehicle identification number as the title and vehicle do not correspond.
Older vehicles that are no longer on the DMV system need to be verified and reintroduced onto the DMV system by a licensed vehicle verifier.
Vehicles on the San Bernardino IRP program need to VIN verify their mileage.
There is a mistake on your odometer report – A licensed vehicle verifier can help you correct this.
Any general corrections need to be made. People can often make mistakes when inserting the necessary information.
You wish to convert your motor vehicle from an automobile to a commercial car or vice versa. 
Requirements to Register an Out of State Vehicles in California
In addition to offer verification services for your vehicles we are closely associated with a registration service called Quick Auto Tags – call them to get your vehicle licensed & titled. Listed below are some of the other requirements & documents you will need to get your vehicle registered in California:
Your out of state title, MSO (manufacturer's statement of origin), or registration card (if you're only registering your car).
For all gas powered & some diesel powered vehicles, you must get a smog.
For commercial vehicles, pickup trucks (this includes small pickups, like El Caminos) you must get a California Weight-master Certificate.
For all cars, trucks, coach trailers and most PTI trailers (some exceptions apply with PTI trailers)
PTI trailer exception: If you have a brand new trailer that falls within the permanent trailer category, and it has an MSO, and it was purchased out of state, you will not have to get one
What Happens During a VIN Inspection?
During a VIN verify process, the vehicle verifier is going to perform a physical examination to check that the vehicle identification number on your vehicle matches the ownership or title document. A form, called the REG31, is completed to state that this has been completed and correct. After the verifier has completed this task it is advisable that you review the REG31 form & read through all the information in detail to ensure that no mistakes have been made.
The procedure is often simple in San Bernardino, Riverside County, Orange County, and other counties. You choose whether you are going to the Department of Motor Vehicles, the CHP, or a private licensed business. This must then be taken to the department in San Bernardino, Riverside County, or the relevant county so that the title can be issued.
The main things that are looked at and documented are the following:
The Vehicle configuration (the vehicle itself)
We look at are the public VIN – usually located on the bottom of the windshield on the driver side. 
The Federal Safety label on the side of the door
The emissions label
Which Vehicles Can a Licensed Vehicle Verifier Not Process?
There are specific vehicles that licensed VIN verifier cannot perform a VIN verification on. These vehicles include:
A junked or salvaged vehicle – Only the DMV or CHP can inspect these.
Motorcycles with no record in the California DMV database with unavailable documents such as a title. "Used motorcycles with an unavailable California record (last registered in CA, but record no longer appears on DMV's database)"
Motorcycles with engine changes
Any post-1970 motor vehicle that has no federal label. The exact language on the VIN verification form is as follows: Vehicles whose US Federal Certification Label (Safety Label) disagrees with the VIN, or is illegible, damaged, tampered, altered, missing, never issued (e.g., direct import-grey market, etc.), or does not match the documents.
 Specially constructed (SPCNS) vehicles
Please be very wary of any individual or company that says they can verify vehicles on the prohibited list. Do not waste your time or money at any licensed vehicle VIN verifier or company with one of these vehicles. It is guaranteed that the VIN verification they provide you is going to be denied or rejected by the DMV office.
How Much Does It Cost to Get a VIN Verification?
DMV VIN verification does not have a fee or charge. Depending on what licensed vehicle verifier you choose, the prices are going to differ. There may also be a different price for a specific type of vehicle and whether the verifiers have to travel to you or not. The listed price of Quick VIN Verifications in San Bernardino in California are as follows:
In our offices/ On-site: $25
Our verifiers come to you/ Off-site: $50 if the location is within 10 miles. If the distance is further, the cost depends on the mileage.
There may be charges above any listed price with regards to traveling in our business. For example, suppose you live in San Bernardino, Orange County, Fontana, Palm Springs, Riverside County, or any other areas around the city. In that case, you are going to be charged differently based on the distance.
Please contact us or check our website to assess your particular situation. In this way, we can help you out with the entire registration process. Please be aware that there may be additional charges above any listed price for a specific County rate fee.
Why Choose Quick VIN Verification in San Bernardino as Your Go to Company or Business?
We offer our services in a wide range of areas throughout the city of California. If you are located in Riverside County, San Bernardino, San Diego, Los Angeles County, Orange County, or a few unincorporated areas, we can assist you. Many of the communities listed below may be quite a distance and may be a beautiful drive to get to, but we are willing to go the distance for you.
If you are in these counties, you do not need to worry about finding a VIN verify place. We have got you covered.
Quick VIN Verifications' mission is to provide you with efficient and quick verifications so that you can get back to your busy lives. We understand that you cannot spend large amounts of time on a matter such as this, and our services reflect that. Our business is the vehicle verifier you choose, and we come to you! You do not have to worry about getting to the DMV.
We can take care of all your car, motorcycle, truck, and trailer verification needs. We are also licensed to register and transfer the vehicle into your name. Contact us via email, text, or phone call so that we can assist you by answering all your queries.
The Differences Between The DMV, AAA, Independent Verifiers, and the CHP
The main differences can be narrowed down to price and convenience. There may be additional charges associated with a specific County rate fee when it comes to private verifiers, but this is covered up with regards to the time you are saving. If you are looking at visiting the CHP in Riverside, San Bernardino, Los Angeles, or any County, you are going to have to make an appointment beforehand. The Department of Motor Vehicles does provide these services freely; however, to get there, it may cost you a great deal of time and money. They do not travel to you. Private verifiers work around your convenience. Contact the necessary business and read all the relevant information before making your final decision.
What you need to know about CHP VIN inspections in California
If you are being referred to the CHP by the DMV it's for a specific reason. In rare situations, a CHP referral is a mistake, and the result of a misunderstanding, laziness or flat out ignorance. So before I continue, I'll address the reasons someone will mistakenly refer you to the CHP:
It is common for rookie vehicle verifiers to automatically refer you to the CHP when they don't know how to proceed. Example, how to determine the year of an early model vehicle, such as a 1959 Chevy Impala. There are ways to verify the year of these vehicles, but when a rookie doesn't know how to look it up, they make it "simple" and refer you to the CHP.
They don't know that this particular early model vehicle doesn't have a secondary VIN.
They don't know that the engine & VIN number are one in the same for an early model vehicle.
Now that we have addressed those mistakes, let's talk about the legitimate reasons why you got referred over to a CHP VIN inspector:
You have a late model vehicle that is a revive salvaged or junked vehicle. Late model vehicles are almost always referred to the CHP for the reason that they need the expert eyes of a CHP officer. In fact, things are so different, they fill out a form that only they have access to. What they mostly look for is that this recently crashed vehicle is not being rebuilt with stolen parts from other vehicles.
You have a motorcycle that has fallen off of the DMV database and have NO supporting documents.
You have a motorcycle that needs an engine change.
You have armored vehicles.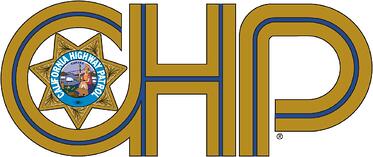 Where Do I Get My VIN Verified?
The DMV is not the only place where you can get your VIN verified. Verification services at the Department of Motor Vehicles are not a quick service, and they are often a mission. To get there may also not be the simplest task. You can wait for a very long time if you rely on the DMV. You can go to a private business that can verify your vehicle identification number for you. Going to a business like this in your city or county is a much more convenient process for you, despite the extra charges.
The pricing of the verification depends on what method you use. If you choose to go to the DMV or CHP, you are not going to get charged. If you decide to use the services of a licensed vehicle verifier, there is a fee. The DMV does not come to you to complete the verification, whereas an independent company does. Therefore, depending on what option you choose, there are different things that need to be done to get your vehicle identification number verified.
Contact Us Today!
Vehicle identification number verifications are one of those tasks that we hate doing but cannot avoid. If you are based in the San Bernardino location or any of the counties mentioned above, you do not have to dread this activity due to our business. Our services ensure that your safety and satisfaction are prioritized. Choose the faster and easier option.
Have you ever been interested in joining the verifier business? Please feel free to contact us if you would like to figure out how this works. We can assist you with regards to this as well.
Contact us or visit our website if you are in need of these business services. From Grand Terrace to Apple Valley, Lorna Linda, Fontana, Rancho Mirage, Desert Hot Springs, Rancho Cucamonga, and certain unincorporated areas, we are willing to drive the distance for your safety!
Call To Schedule Your Appointment
Click To Schedule Your Appointment
Testimonials
WHAT ARE OTHERS SAYING ABOUT US?
He was so knowledgeable and professional! He knew how to a answer all our questions and more and very polite. I would recommend him to anyone. Thanks Uni Mata for all your help, we appreciate you for your work. We will be doing more business with him next week.
Very professional and courteous staff. Highly recommend for all your DMV needs. I drove all the pay from Pasadena and it was worth the drive.
Super responsive. From when I submitted request to the time the vin verification compete was no longer than 2 hours. Super friendly and quick responses. I would definitely recommend their services.
Great customer service! I called and spoke to Vanessa to verify that Quick Vin could help us. She was very professional and patient with my questions. Went down that same day for a Vin verification and was helped by her as well. She was quick and the process was easy and painless. Thank you Vanessa and Quick Vin for your help!
Very quick and accurate. Explained everything that was entered on the document. Very pleasant to work with.
Very quick and very easy. Much better than taking time off work to wait at the DMV!
Great place to do business. Very friendly and helpful. Thank you Uni!
City of San Bernardino
San Bernardino County
San Bernardino Wiki
San Bernardino County
City of San Bernardino
San Bernardino County
San Bernardino Wiki
San Bernardino County